Cookie-Einstellungen
Diese Website benutzt Cookies, die für den technischen Betrieb der Website erforderlich sind und stets gesetzt werden. Andere Cookies, die den Komfort bei Benutzung dieser Website erhöhen, der Direktwerbung dienen oder die Interaktion mit anderen Websites und sozialen Netzwerken vereinfachen sollen, werden nur mit Ihrer Zustimmung gesetzt.
Diese Cookies sind für die Grundfunktionen des Shops notwendig.
"Alle Cookies ablehnen" Cookie
"Alle Cookies annehmen" Cookie
Kundenspezifisches Caching
Diese Cookies werden genutzt um das Einkaufserlebnis noch ansprechender zu gestalten, beispielsweise für die Wiedererkennung des Besuchers.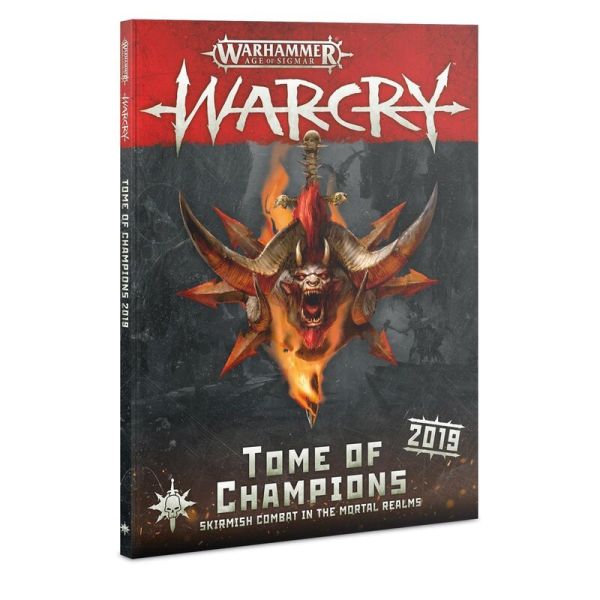 WARCRY: TOME OF CHAMPIONS 2019 (ENG) (111-38)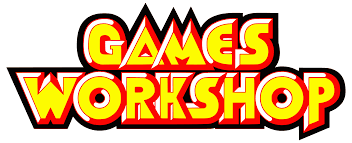 ● Ist ein Vorverkaufsartikel oder wird für Sie bestellt.
inkl. MwSt. zzgl. Versandkosten
Artikel derzeit nicht auf Lager. I.d.R. beträgt die Lieferzeit 7-14 Tage. In seltenen Ausnahmefällen bis zu 6 Monate.
Dieser Artikel wird in englischer Sprache geliefert! Die folgende Artikelbeschreibung ist...
mehr
Dieser Artikel wird in englischer Sprache geliefert! Die folgende Artikelbeschreibung ist deshalb nur auf Englisch verfügbar.
The Tome of Champions 2019 is your invaluable companion to Warcry however you like to play. From new narrative content to twists for matched play and thrilling new open play game modes, it's packed with new rules and ideas to inspire you. Monstrous melees, incredible quests and brand new warbands await.
Inside, you'll find:
Rules for Monstrous Melees - epic multiplayer battles where you can duke it out with up to five other players, each in command of their favourite monster!

Campaign Quests and background tables for Slaves to Darkness, Ossiarch Bonereapers, Ogor Mawtribes, Kharadron Overlords, Disciples of Tzeentch, Skaven, Stormcast Eternal Warrior Chamber, Beasts of Chaos, Fyreslayers, Sylvaneth, Stormcast Eternal Sacrosanct Chamber, Blades of Khorne, Maggotkin of Nurgle, Hedonites of Slaanesh and Seraphon.

Fated Quests attemptable by any warband, each offering greater challenges and greater rewards.

Challenge Battles - special battleplans that are ideal for experienced players and veteran warbands.

Trial of Champions - an expansion to your campaigns that includes injuries, deaths, territorial expansion and other immersive, roleplay-focused content.

Roaming Beasts - new creatures of Death and Destruction to add to your games like Chaotic Beasts.

Reference rules for Stormcast Vanguard Chamber, Idoneth Deepkin, Daughters of Khaine, Flesh-Eater Courts, Nighthaunt, Ironjawz, Gloomspite Gitz, Bonesplitterz, and Legions of Nagash.

And more!
Whether you're looking to spice up your next narrative campaign, try new warbands or expand your matched play experience, this 128 page softback book is for you.
A copy of the Warcry Rulebook is required to use the contents of this expansion.
Bewertungen lesen, schreiben und diskutieren...
mehr
Kundenbewertungen für "WARCRY: TOME OF CHAMPIONS 2019 (ENG) (111-38)"
Bewertung schreiben
Bewertungen werden nach Überprüfung freigeschaltet.