Cookie-Einstellungen
Diese Website benutzt Cookies, die für den technischen Betrieb der Website erforderlich sind und stets gesetzt werden. Andere Cookies, die den Komfort bei Benutzung dieser Website erhöhen, der Direktwerbung dienen oder die Interaktion mit anderen Websites und sozialen Netzwerken vereinfachen sollen, werden nur mit Ihrer Zustimmung gesetzt.
Diese Cookies sind für die Grundfunktionen des Shops notwendig.
"Alle Cookies ablehnen" Cookie
"Alle Cookies annehmen" Cookie
Kundenspezifisches Caching
Diese Cookies werden genutzt um das Einkaufserlebnis noch ansprechender zu gestalten, beispielsweise für die Wiedererkennung des Besuchers.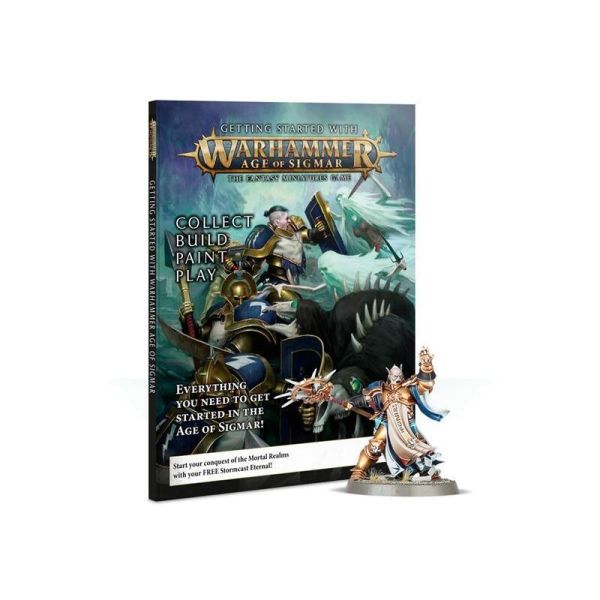 GETTING STARTED WITH AGE OF SIGMAR (ENG) (80-16)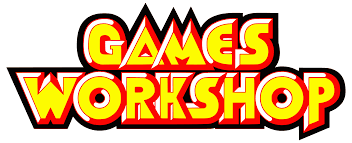 ● Ist ein Vorverkaufsartikel oder wird für Sie bestellt.
inkl. MwSt. zzgl. Versandkosten
Artikel derzeit nicht auf Lager. I.d.R. beträgt die Lieferzeit 7-14 Tage. In seltenen Ausnahmefällen bis zu 6 Monate.
Dieser Artikel wird in englischer Sprache geliefert! Die folgende Artikelbeschreibung ist...
mehr
Dieser Artikel wird in englischer Sprache geliefert! Die folgende Artikelbeschreibung ist deshalb nur auf Englisch verfügbar.
Contained in the 104-page magazine

1 Age of Sigmar Miniature
- An introduction to the Age of Sigmar, a time of mighty battles and unending war;
- A guide to the armies you can collect and play with in Warhammer Age of Sigmar, showing you their motivations and introducing their histories;
- Guidance on collecting Citadel miniatures - while you can simply pick up any that catch your eye, for many the hobby is about specific armies or types of miniature. This guide includes three example collections for inspiration (Stormcast Eternals, Nighthaunt and Nurgle), with a further showcase of beautifully-painted miniatures from a variety of armies;
- An overview of the Warhammer Age of Sigmar tabletop game, where armies clash amidst fantastical battlefields, and generals use every tactic at their command to achieve victory. This describes the 3 main ways to play - Open, Narrative, and Matched Play games;
- A detailed Battle Report - watch as the heroic Stormcast Eternals take on the Nighthaunt in a tense fight to the end - you?ll pick up tips on how to play;
- Descriptions of the 8 Mortal Realms, wondrous and magical planes of reality. Includes an informative map and details of key cities and strongholds;
- An introduction to painting Citadel miniatures using the Citadel Paint System, with a guide to paints, brushes and step-by-step instructions showing how to paint a variety of models - including your free Knight-Incantor!
Included are the complete core rules for Warhammer Age of Sigmar - 16 pages of easy to follow guidance:
- An overview of the items needed to play, how to set up and choose your general, and the basics of measuring distances between models;
- A walkthrough of the turn sequence - casting spells, using abilities, movement, shooting, charging, fighting and testing for battleshock are covered in a concise and easy to follow manner;
- Using Triumphs these are rewards bestowed upon your army after a major victory;
- Rules covering the use of terrain and scenery in your battles, demonstrating how battles can be radically different in nature depending on the environment;
- A guide to Battleplans - their setup, the rules they employ and the victory conditions they place on your games;
- An explanation of Warscrolls and their use - these contain the rules for your miniatures - and Warscroll Battalions, special formations of certain miniatures that confer extra rewards and abilities;
- Realm of Battle rules - special conditions placed upon the battlefield depending on which Mortal Realm the battle is fought in, which introduce a thematic element to games;
- Allegiance Abilities - these allow your army to use additional abilities and spells, according to their Grand Alliance, faction, and allies.
Die Miniaturen bestehen aus Kunststoff, sind unbemalt und müssen zusammengebaut werden.
Wichtiger Hinweis
Achtung! Nicht für Kinder unter 36 Monaten geeignet. Erstickungsgefahr wegen verschluckbarer Kleinteile.
Bewertungen lesen, schreiben und diskutieren...
mehr
Kundenbewertungen für "GETTING STARTED WITH AGE OF SIGMAR (ENG) (80-16)"
Bewertung schreiben
Bewertungen werden nach Überprüfung freigeschaltet.